Overview
CardSmart Merchant Services (cardsmartchoice.com) is a payment processing company providing merchant accounts to businesses throughout the United States. Merchants should note that they may also find reviews under the spelling of "Card Smart" merchant services. Founded in 1989, the company is headquartered at 5425 S. Eastern Ave., Las Vegas, Nevada 89119 and is a registered ISO/MSP of Wells Fargo Bank, N.A., Walnut Creek, California. Eric Elam is the president of CardSmart Merchant Services.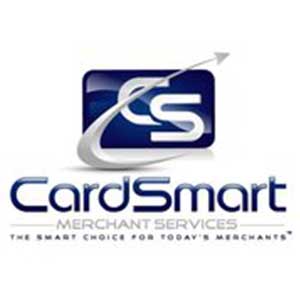 Key Points
---
Products & Services
Debit and credit card processing
Online payment gateway (via eProcessingNetwork, USA ePay, and Authorize.net)
Check processing
POS equipment
Gift and loyalty programs
Mobile payment acceptance
Industries Served
Retail
Wireless
E-commerce
MOTO
Sales & Marketing – A
Key Points – Sales & Marketing
Employs Independent Resellers
Unknown
Advertises Deceptive Rates
No
Discloses All Important Terms
No
As of this update, it is unclear whether CardSmart utilizes in-house telemarketing or independent sales agents to market its services. There are no publicly listed complaints about the company on non-BBB consumer protection websites, but we were able to locate one Google review complaining about a sales agent's unprofessional behavior. However, this review appears to be an isolated incident specific to that agent.
At the time of our last update, CardSmart's website both included information about Interchange-plus and featured a deceptive rate quote on its homepage of "Discounted Rates starting at 1.19%." This rate quote is misleading because it only names the "Qualified" rate that merchants will pay, rather than the "Mid-Qualified" or "Non-Qualified" rates that they will see for the majority of their transactions. In light of the fact that this rate quote no longer appears on the company's website, we have assigned it an "A" rating in this section. Merchants should be aware, however, that they may encounter similar rate quotes when dealing directly with company representatives.
Costs & Contract – A
Key Points – Costs & Contract
Swiped Rate
Variable
Keyed-in Rate
Variable
Early Termination Fee
Variable
PCI Compliance Fee
Variable
Equipment Lease Terms
Variable
As of this update, there is very little publicly available information about the standard CardSmart contract. There are is only one public complaint about the company's pricing, which describes unspecified add-on fees appearing on the merchant's statement. This low complaint total seems to indicate that the majority of the company's clients are satisfied with their contract terms. CardSmart's previous use of a "1.19%" rate quote also suggests that it primarily offers tiered pricing. In the absence of many complaints, we have awarded the company an "A" for the time being. If you have any knowledge of CardSmart's standard contract terms (including any PCI compliance fees or early termination fees), please leave that information in the comment section of this review.
Complaints & Service – A
Key Points – Costs & Contract
Total Online Complaints
<10
Live Customer Support
Yes
Most Common Complaint
N/A
As noted above, there are only two CardSmart reviews on this website or other non-BBB consumer protection websites. One refers to unprofessional conduct by a sales agent, while the other describes excessive fees appearing on their statement. Although CardSmart is a smaller merchant account provider, a complaint rate this low seems to suggest that the company provides adequate customer support and prevents internal issues from going public. The company offers 24/7 phone support for its clients, but the "Support" link on the CardSmart website is broken as of this update.
BBB – Score Pending
Key Points – BBB
Product & Service Complaints
0
Billing & Collection Complaints
0
Advertising & Sales Complaints
0
Guarantee & Warranty Complaints
0
Delivery Complaints
0
As of this review, the company is not an accredited business of the Better Business Bureau and
does not receive a rating
. CardSmart has not received any complaints through the BBB in the past three years. It also has not received any informal reviews through the BBB, although it should be noted that these reviews are not subject to verification by the BBB. The BBB states that it does not assign a rating at this time because it does not have sufficient information about CardSmart. In light of this, we will not factor a BBB rating into this review.
Bottom Line
CardSmart Merchant Services rates as a better-than-average merchant services provider according to our criteria. The overall lack of complaints is an encouraging sign about the company, but little is known about the specifics of its hiring practices or contract terms. Until more is known, we will assume the best about CardSmart, but, as always, merchants are advised to read their contracts carefully.