Merchant Services, Inc. Overview
Merchant Services, Inc. is a merchant account provider that acts as either a DBA or a subsidiary of National Payment Processing. The company claims to have been "recognized in 2009 and 2010 by Inc. Magazine as one of The Fastest Growing Privately-Held Companies in the U.S." and to employ over 300 people. Merchant Services, Inc. should not be confused with MSI Merchant Services Incorporated, a subsidiary of The Federated Group. The two companies appear to be entirely separate and unrelated organizations.
Merchant Services, Inc.'s products and services include credit card terminals, mobile phone processing, virtual terminals, an online payment gateway, check management, gift and loyalty programs, point-of-sale systems, and recurring billing. The company offers a phone support line on its website, but it's not clear what this line's hours of operation are. Jason Moore is listed as the president of Merchant Services.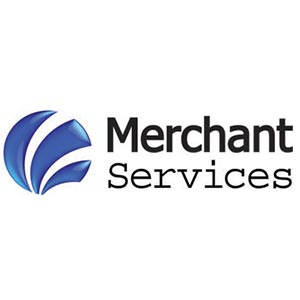 At a glance
Founded: 1995
Location: Irvine, California
Acquiring bank: Wells Fargo Bank, Synovus Bank
Website: merchantsvcs.com
Phone number: 949-861-4000
E-mail: N/A
Online reputation and reviews
Merchant Services has received over 40 negative complaints in public forums. It can be difficult to identify complaints directed at this specific company due to its generic name, but the confirmed complaints tend to cite undisclosed contract terms, unauthorized debits, hidden fees, aggressive telemarketing, and poor customer service. The company has received some alarming complaints regarding the use of "slamming," a tactic in which a provider poses as a merchant's current processor in order to trick that merchant into signing a new contract. This could conceivably occur on accident given the company's name, but there is a large enough body of such complaints to be worthy of a mention.
Legal actions and lawsuits
In 2013, Merchant Services settled a 2010 class action lawsuit that alleged that the company misrepresented and omitted the costs, term, early termination penalties, and other provisions of its contracts, forged signatures and modified contracts and authorization forms, violated rules of MasterCard and engaged in improper collection efforts by making unlawful credit inquiries on the personal credit reports of the personal guarantors who signed the agreements. As a condition of the settlement, the company agreed to register any fictitious business names that they intend to use, such as "Merchant Services" and, if the company continues to use rate comparison sheets to include the following information on the paperwork:
the name of the registered independent sales organization involved in the transaction
the entity through which bankcard processing services would be provided
the entity through which leasing services (if any) would be provided
the fact that processing rates are estimated and that higher rates may apply depending on the type of card, including mileage and rewards cards
the fact that equipment leasing is optional
the fact that a cancellation fee will apply for early termination
The company also agreed to have sales representatives leave with the prospective customer a copy of the cost comparison sheet and a current business card containing his or her current business address, phone number, and email address.
Have you used Merchant Services for your business? Rate the company at the top of this post and tell us about your experience in the comment section below: