Total Merchant Services Overview
Total Merchant Services is a mid-size merchant account provider that resells the contracts and services of Global Payments. The company claims to have served over 500,000 merchants and to process over $12 billion in transactions per year. Founded in 1996, Total Merchant Services prides itself on having been named "ISO of the Year" by the Electronic Transactions Association in 2012.
Total Merchant Services's products include NFC- and EMV-compatible countertop terminals, mobile phone payment processing, a virtual terminal, an online payment gateway, online shopping cart integration, and gift and loyalty programs. The company has also launched its own proprietary credit card terminal called the "Groovv Terminal One," a smart device designed to meet current EMV requirements and accept the payment methods of the near-future. Total Merchant Services offers 24/7 phone support and email support. Joe Kaplan is the CEO of Total Merchant Services.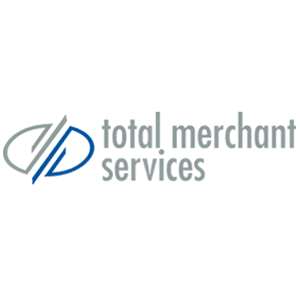 At a glance
Founded: 1996
Location: Woodland Hills, California
Acquiring bank: Wells Fargo Bank
Website: totalmerchantservices.com
Phone number: 888-848-6825 x9400
E-mail: [email protected]
Total Merchant Services Promotional Video
Online reputation and reviews
Total Merchant Services has received over 300 negative reviews across all consumer protection websites. This is a disproportionately large amount of complaints compared to similar-sized competitors. Complainants describe undisclosed fees, misrepresented rates, difficulty closing accounts, and withheld funds. On several websites, there is an active debate between the company's sales agents and merchant complainants about whether Total Merchant Services charges an early termination fee. The available information seems to suggest that not all agents with the company charge an early termination fee, but some merchants are subject to an early termination fee of up to $395.
Legal actions and lawsuits
There are no outstanding or recently resolved legal actions related to Total Merchant Services at this time.
Have you used Total Merchant Services for your business? Rate the company at the top of this post and tell us about your experience in the comment section below: