Overview
[image src='https://paymentpop.com/wp-content/uploads/2015/02/Boost-Mobile-Wallet-Logo.jpg' width='300′ height='300′ title='Boost Mobile Logo' align='right']Boost Mobile Wallet (powered by Wipit) is a money transfer application for Boost Mobile prepaid phones. The service combines the features of a mobile wallet and a prepaid debit card, as it enables Boost Mobile users to deposit funds into a dedicated account, send money to other people, and pay their bills within the app. In addition to its domestic money transfer features, Boost Mobile Wallet also allows users to top off their Boost mobile phone plans and send money internationally (via the Ria network).
Users who are willing to verify their accounts will receive a free upgrade to Mobile Wallet Plus, which includes a prepaid Visa debit card that can be used to make in-store purchases with stored Boost Mobile Wallet funds. Other Mobile Wallet Plus perks include increased account limits and the ability to instantly transfer money to other Boost Mobile Wallet users. Boost Mobile Wallet is only available in the Android app store and requires the user to have a Boost Mobile prepaid phone account.
Boost Mobile Wallet Fee Breakdown
Boost Mobile Wallet assesses its fees separately from a user's Boost Mobile phone plan. In other words, users will need to pay their Boost Mobile cellular service fees in addition to their Boost Mobile Wallet fees. These fees include a $3.00 fee per in-person reload, a $4.00 per mobile check deposit, a $2.00 withdrawal fee at all ATMs, a 3% fee on all foreign transactions, and a $4.95 inactivity fee (charged after three months of inactivity). The service does not have any activation fees, monthly maintenance fees, swipe fees, or customer support fees. There are also variable fees charged for different types of money transfer.
Boost Mobile Wallet Video Introduction
At a glance
Launched: 2013
Location: San Diego, California
Issuer: Sutton Bank
Website: boostmobile.wipit.me
Phone number: (888) 973-9080
E-mail: [email protected]
Featured User Reviews
Horrible Taking perfect pictures in well lit area says cannot read check blah blah. Once I get past that says password is incorrect. My password is the same for all my accounts. So I tried again. Now get error again regarding picture of check

-Kris Valdes, Google Play Store
Not bad Took about 30 pictures with the quick check to finally get the check to process but once it did everything worked fine now when I go to check my account it tells me error please try again later I really need to make an account transfer and I'm not able to do it

-Brian Long, Google Play Store
What other reviewers are saying
Google Play Store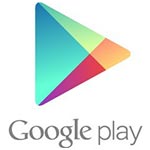 Boost Mobile Wallet currently averages four out of five stars on the Google Play Store based on 4,157 ratings. Most of the available Boost Mobile Wallet negative reviews cite problems depositing checks, a lack of service in Puerto Rico, delayed deposits, limited availability of reload locations, and minor technical issues. However, nearly 60% of users have given the app a five-star rating, and a company representative has responded to every single review. Positive reviewers praise the app's simplicity and customer support.
Other sources
The Prepaid Press gave Boost Mobile Wallet 4.5 out of 5 stars.
Our take
Boost Mobile Wallet appears to be a solid alternative to traditional bank accounts and mobile phone plans. The app combines two essential services—mobile communication and banking—and allows users to manage both from their mobile devices. The international money transfer feature is incredibly useful, and the variety of reload options makes Boost Mobile Wallet a convenient addition to nearly any lifestyle.
The primary drawback to the service is its cost. In addition to the usual Boost Mobile phone plan fees, users will be hit with a fee for each reload that isn't direct deposit, a fee for bill payment, a fee for transferring money internationally, and a fee for each ATM withdrawal. Boost Mobile Wallet does not charge a monthly fee (and its inactivity fee is relatively generous) so account holders will only be charged in accordance with how much they use the service. This may be appealing for some users and prohibitive for others. In general, though, the marriage of a mobile phone plan and a money transfer app could be much clunkier and costlier than this. Potential users are encouraged to consider their own use patterns before signing up for Boost Mobile Wallet.
Have you used Boost Mobile Wallet? Tell us about your experience in the comment section below: