Overview
Softcard is a mobile wallet service offered by AT&T, T-Mobile, and Verizon. The app was originally launched in November 2013 under the name "Isis Mobile Wallet," but the telecom providers behind it opted to change its name in light of the subsequent rise of the Islamist State of Iraq and Syria (ISIS). Softcard is only available to Android users at this time, although an unsupported version of the Isis digital wallet app is still available in the iTunes App Store.
Softcard enables users to store their debit, credit, and loyalty cards in their mobile device and pay with a tap at NFC-enabled credit card terminals. To make a payment, users simply open the Softcard app, enter their PIN, choose the card they would like to pay with, hold the phone to an NFC terminal until it beeps, and then press an onscreen button to confirm payment.
Softcard supports most American Express, Chase, and Wells Fargo credit cards as well as the American Express Serve prepaid card. It is also capable of receiving limited-time offers directly from participating merchants and storing loyalty, membership, and rewards programs. Softcard users can search within the app for nearby businesses that accept the service.
Softcard Fee Breakdown
Softcard is free to download and use in the Google Play Store. The only cost for both consumers and merchants is the initial investment in hardware (smartphones for consumers, NFC terminals for merchants) and network access (AT&T, T-Mobile, and Verizon plans for consumers, a merchant account for merchants). Other applicable costs may come in the form of associated credit card or prepaid card fees which are not charged by Softcard.
Softcard Demonstration
At a glance
Launched: 2013
Location: New York City
Processor: First Data
Website: square.com/cash
Phone number: 1-800-331-0500 (AT&T), 1-800-937-8997 (T-Mobile), 1-800-922-0204 (Verizon)
E-mail: N/A
Featured User Reviews
Softcard application locked my phone on ATT with no explanation. Bought a brand new Galaxy S5 from swappa.com, activated it – used it for 5 weeks – and installed / activiated softcard application. The application appears to have locked out my phone from ATT, (IMEI blacklist), and doesn't provide a trail as to what action was taken by whom and why.

-Adrian T., CardPaymentOptions.com
Limited Credit Cards One of the things that would make this app much better is the ability to use more than the few credit cards that are currently avaialable. You can use AMEX, a few of the Chase cards and Wells Fargo. Hey guys, there are a lot more issuers out there. Next issue is that some retailers have either shut off or disabled their NFC payment system. I'd like to be able to waive my phone and be done with it. Many places still won't buy it and ask me for my Credit Card. Please fix these two issues. Or, just find some way to merge with Apple Pay.

-Jerry S. Ghanooni, Google Play Store
What other reviewers are saying
CardPaymentOptions.com
Softcard currently receives a "B" rating on CardPaymentOptions.com, scoring a "B-" for is features, an "A" for its security, and a "B-" based on its user feedback. The reviewer cites the app's requirement of a PIN and a Secure Element chip as major factors in its favor, but notes that Softcard's limited compatibility and middling user reviews may diminish its long-term potential. The lone user complaint posted beneath CardPaymentOptions.com's review describes an issue with getting locked out of AT&T's network after downloading the Softcard app.
Google Play Store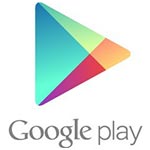 Softcard has three separate profiles in the Google Play Store, with a different page devoted to each mobile carrier's version of the Softcard app. The AT&T version has a 3.7 out of 5 rating, the T-Mobile version has a 3.5 out of 5 rating, and the Verison version has a 3.2 out of 5 rating. The three versions combined have received over 20,000 user reviews. Most negative complaints about the app cite hardware incompatibilities, software issues, and limited card options, while most positive reviewers praise the app's convenience and perks, such as loyalty programs and cash back offerings.
Other sources
Consumer Reports offers an in-depth head-to-head comparison of Google Wallet, Apple Pay, Softcard, and LoopPay.
Our take
Softcard is a solid digital wallet app for AT&T, Verizon, and T-Mobile customers with compatible smartphones. The inclusion of loyalty programs and a store search feature give it an advantage over Apple Pay, and the requirement of a PIN to make a payment is a sufficient barrier against fraud. Users who are anxious to use a mobile wallet service will generally find Softcard to be a suitable application for the purpose.
However, Softcard's payment process isn't significantly faster or more convenient than using a traditional credit card. Additionally, its use is limited to some combination of three wireless carriers, one operating system, three banking partners, and a certain range of hardware. Softcard can be accepted wherever NFC payments can be made, but it has a fairly small footprint on the consumer end. It remains to be seen whether Softcard can expand its availability beyond these limits, and this uncertainty makes it difficult to predict whether Softcard will remain viable in the long run.
Have you ever made a payment using Softcard? Tell us about your experience in the comment section below: