Overview
Snapcash is a mobile money transfer service included in the popular messaging app Snapchat. Developed through a partnership with mobile payment processor Square, the service enables Snapchat users to send money to each other for free using a linked Visa or MasterCard debit card. After a debit card has been linked to a user's account, the payment process is simple: users simply open their chat with another Snapchat user, type in a dollar sign ($) followed by the intended transfer amount, and then press the green "send" button.
Snapcash is available for both Android and iOS users. Customer support for Snapchat is handled by Square, and Square (not Snapchat) stores users' card information. Snapcash imposes a $250 weekly limit on money sent and a $1,000 limit on money received for new users, although these numbers may increase with regular use. Users should note that credit cards are not supported for the time being, and the service is only available to Snapchat users 18 years or older.
Video introduction to Snapcash
At a glance
Launched: 2014
Location: Venice Beach, California

Processor: Square
Website: snapchat.com

Phone number: n/a
E-mail: n/a
Featured User Reviews
In short, Snapchat makes the entire payments process almost as easy as sending a disappearing selfie. As long as you're willing to hand your debit card details over to the app, sending and receiving money requires only a couple of steps — and they're painless.

-Karissa Bell, Mashable
It (still) sucks. 9 times out of ten these days it won't even work and I don't even bother to use the app I miss out on so much. It won't respond to my touch and completely lags and I miss everything. It glitches constantly and it's definitely not worth it anymore. Snapcash means nothing if the app doesnt even open fully without crashing

-Kristal St Jean, Google Play Store
What other reviewers are saying
Google Play Store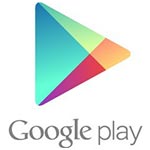 Android users have yet to report their firsthand experiences with Snapcash in the Google Play Store, although many reviewers express skepticism about the security and practicality of the service. A dozen or so reviewers express frustration with the newest Snapchat update that introduced Snapcash, with many of them saying they have no interest in using Snapchat to send payments. These reviews do not provide any insight into the Snapcash user experience, but they do suggest that the service might struggle to gain traction with many Android users.
iTunes App Store
The reviews of Snapcash in the iTunes App Store are similar to those in the Google Play Store. None of the reviewers describe their specific experiences using Snapcash, but they do repeatedly suggest that Snapcash is an unnecessary and untrustworthy feature. iTunes reviewers have fewer overall complaints about the Snapchat app than Android users do, which indicates that they may have more success using Snapcash if they ever feel compelled to try it.
Other sources
Most media coverage of Snapcash at this time is speculative and does not include a hands-on review of the service. However, Jason Cipriani at CNET shared his experience with the Android version of Snapcash and concluded that the app sends money as described, although he was unable to test the feature from the perspective of a recipient. Karissa Bell at Mashable also tested Snapcash and found it to be easy to use, though not without some potential security concerns.
Our take
Snapcash appears to be poised for significant adoption by a wide user base, but it's unclear at this time whether the service poses a serious threat to apps like Venmo or free features like Send with Gmail. Snapchat itself has a shaky history with protecting its users' security, and many users might balk at providing identifying debit card information to an app that was initially launched as an anonymous messaging service. For the time being, however, Snapcash appears to have an incredibly simple signup and payment process, and it may prove to be a useful service for settling tabs, paying for groceries, or other small-scale payments.
Have you used Snapcash? Tell us about your experience in the comment section below: