Overview
Launched in October 2013, Square Cash is a free money transfer service offered by the payment processor Square. Originally conceived as a way for people to send and request money via email, the service has since expanded to offer a free app for iOS and Android. To send money via email, users simply open a new email message, enter the recipient's email address in the "To:" field, enter "[email protected]" in the "Cc:" field, type the desired dollar amount into the subject line, and hit "Send." Memos can be optionally added in the body of the email. When a first-time user sends or receives money through Square Cash, he or she will be prompted to enter debit card information in order to transfer the payment.
Sending money through the app is a slightly different process. Users who download the app must first enter their debit card information as part of the setup process. To send money, they then enter an amount and then press "Send." They can then choose a recipient by entering a name or phone number, add an optional memo, and tap "Send" to finalize.
Square Cash only transfers money between linked Visa/MasterCard debit cards, so credit cards, PayPal accounts, and prepaid cards cannot be used with the service. Deposits take 1-2 business days. Square Cash initially comes with a $250 weekly limit for senders, which can be increased to $2,500 for users who verify their identities or link their accounts to Facebook.
Square Cash Fee Breakdown
Square Cash is completely free to use. There are no setup fees, inactivity fees, per-transaction fees, or other fees.
Square Cash Commercial
At a glance
Launched: 2013
Location: San Francisco, California
Processor: Chase Paymentech
Website: square.com/cash
Phone number: N/A
E-mail: Square Cash Support Contact Page
Featured User Reviews
Simple, easier to use than Venmo. I like the fact that people I send $$ to don't need to have an account with Square. One suggestion, please add in an optional security lock like what Mint has. Something like a 4 digit PIN I have to enter before I can access the app.

-Jeffrey Lee, Google Play Store
Square Cash for Android is a minimal app, and doesn't take up battery life or eat at resources on your device. Again, the service is only as secure as your e-mail account, unless you take the extra steps to enable CVV verification. With the recent addition of limited account settings access within the app, users new and old will appreciate the extra security. I still can't set an account password through the app, but requiring transactions to have my debit card's CVV number entered is an accepted alternative.

With that said, there's no better way to send cash to someone. The process is extremely easy, convenient, and free. I have used it several times to both send and receive money since it launched, even having to enable Gold Status, and I have yet to experience any hiccups.

-Jason Cipriani, CNET
What other reviewers are saying
CardPaymentOptions.com
CardPaymentOptions.com currently gives Square Cash a positive review, citing its low cost and simplicity as the most appealing elements of the service. However, the reviewer also cautions users to establish as many safeguards as possible to avoid having their information compromised through Square Cash. Since Square Cash can be accessed through email or through an app on a user's phone, the reviewer warns, the service is only as safe as a user's email account or phone password. A commenter on that review notes that since its publication, Square has enabled users to establish CVV code verification for transactions as an additional security measure.
iTunes App Store
The current version of Square Cash averages 5 out of 5 stars on the iTunes App Store. Reviewers praise its ease of use and the fact that it does not require recipients to open a specific account in order to accept money. Some users also cite the fast deposit schedule as a major plus. The only negative remarks on the App Store describe glitchy or slow payments, but many users also mention that the app can can cause discomfort or distrust among less tech-savvy recipients.
Google Play Store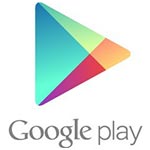 Square Cash currently averages a 4.4 out of 5 rating on the Google Play Store. Android users favorably compare Square Cash to its competitors, repeatedly highlighting the fact that it is simple and accessible to anyone. The only negative reviews on the Google Play Store mention buggy performance or incompatibility with certain devices or versions of Android. There are also occasional complaints of fund holds or excessive requests for personal information.
Other sources
Square Cash has received generally positive write-ups on About.com, Forbes, and The New York Times, although Quartz published a skeptical article regarding the service's security features.
Our take
Square Cash is simple and free to use, making it an ideal cash transfer service for the vast majority of users. It acts as a viable, fast alternative to cash, and the fact that new recipients do not need a preexisting account is a major plus. Square Cash also stands out among money transfer services due to its functionality through both email and mobile apps. Either method is simple and accessible for most people, making it convenient for both mobile and desktop users.
Square Cash is limited in a few ways. The fact that it's restricted to debit cards makes it significantly less versatile than Venmo, which can also process payments directly from bank accounts or from linked credit cards. It also doesn't require a unique PIN or login to use the app, so it is best used in conjunction with two-factor authentication on emails and password protection on mobile devices. Overall, though, it's difficult to deny the usefulness of a free cash transfer service.
Have you ever sent or received money through Square Cash? Tell us about your experience in the comment section below: