Overview
Launched in June 2012, Venmo is a personal cash transfer service owned by PayPal. The service enables users to send each other money through a mobile phone app using linked bank accounts, debit cards, and credit cards. To send or request money, users simply login to the app using an ID and password, select a recipient or someone to request payment from, enter the amount to be paid, and confirm the payment. It also has a secondary use as a social network, as it encourages users to link their Facebook profiles and to include public or private memos with each transaction.
Venmo is available for both iOS and Android users, and it can also be accessed and managed via the company's website. Payment processing for Venmo is handled by Braintree Payments and PayPal, but users do not need to have a PayPal account. Payments made between Venmo users are initially stored within the app as a "Venmo balance," but users can cash out their Venmo balances at any time for free. Venmo initially comes with a $300 weekly limit for users, but a user can increase this limit to $2,999.99 by providing the last four digits of a social security number or by linking a Facebook account.
Venmo Fee Breakdown
Venmo is free to download and there are no costs for users to send and receive payments from their Venmo balances or linked bank accounts. Most major debit cards can be used to send money for free in Venmo, but debit cards from smaller institutions will come with a 3% fee. There is also a 3% fee for users to pay each other using a linked credit card. There are no other costs associated with using Venmo.
Venmo essentially functions as a free cash transfer service for anyone who has a bank account, which means that its pricing is competitive with nearly every other money transfer service out there. Its 3% fee for certain debit and credit card payments is roughly equivalent to the fees charged by other services, but it is still best used for bank-to-bank payments.
Venmo Commercial
At a glance
Launched: 2012
Location: New York City
Processor: Braintree Payments/PayPal
Website: venmo.com
Phone number: N/A
E-mail: Venmo Support Contact Page
Featured User Reviews
Venmo will freeze your account for no good reason. They froze my account, cancelled two transactions, and never notified me of this. When I finally got through to them by email (took weeks), they first stated they wanted additional identification, which I gladly sent them. Finally, I received an email from their fraud department telling me that the transactions seemed "business" in nature, and therefor raised all types of red flags. The transactions were in fact sent from a friend.

Customer service is non-existent. They have no telephone number. And honestly, they seem to have a lot of bugs to work out. I will gladly pay the 3% that PayPal charges to save me the headache from having to deal with a low rate company. I guess it's true that you get what you pay for.

-Joe Mustang, CardPaymentOptions.com
Great app, use it all the time. People never seem to have cash anymore. Make things like splitting a pizza with 3 friends so much easier. Someone always doesn't have the right amount of cash and this app solves the problem

-Ryan Hamill, Google Play Store
What other reviewers are saying
CardPaymentOptions.com
CardPaymentOptions.com gives Venmo a positive review overall, calling it a "clear frontrunner among peer-to-peer payment services." The reviewer cites Venmo's low cost, ease of use, widespread availability, and favorable reviews on third-party websites as major factors in the app's favor. However, the review does note that Venmo is only as safe as the user's account information, since it does not require a unique PIN or other authentication to send a payment.
The Better Business Bureau
Venmo is not accredited with the Better Business Bureau (BBB) and currently has an "A-" rating. The service has received 15 complaints since its launch, with the majority of them related to problems with the product or service. The complaint details reveal trouble with fund holds, duplicate transactions, and unreachable customer service, but Venmo has resolved 14 of the 15 complaints to the satisfaction of the customer. The BBB cites the short length of time that Venmo has been operational as the primary factor lowering its rating.
iTunes App Store
Venmo currently has a 4.5 out of 5 rating on the iTunes App Store and has been rated 155 times. Users generally praise the simplicity of the app and its social network aspect. Negative reviewers complain of fraudulent transactions and fund holds without access to timely customer service. It should be noted that these review and ratings also apply to Venmo's iPad app, which is also listed in the iTunes App Store.
Google Play Store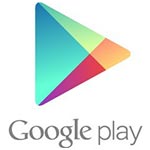 Venmo currently averages 4.6 out of 5 stars on the Google Play Store. Positive reviewers of the app praise its ease of use, its viability as a cash alternative, and the fact that it's easy to get friends to sign up for it. Negative reviewers describe crashes, phone incompatibilities, and assorted security issues. The Android version of Venmo has been rated over 8,600 times and downloaded between 500,000 and 1,000,000 times.
Other sources
Both Slate and the Wall Street Journal have published favorable writeups of Venmo, while a number of independent bloggers have also reviewed the service.
Our take
Venmo is one of the simplest and cheapest ways for friends to send and receive money. It is clearly optimized for users who are willing to attach it to their bank accounts, but it's also priced competitively for debit and credit card transactions. Ease of use plays a major factor in positive reviews of the app, and it's easy to imagine why. Since Venmo is primarily targeting payments between acquaintances—split rent, bar tabs, movie tickets, etc.—its truest competition is good old-fashioned cash. On that front, it competes nicely with its hard currency rival in terms of convenience and security.
Venmo is not intended for business-to-consumer or business-to-business transactions, and it appears that users who download it for these purposes have encountered a number of issues. Venmo also seems to suffer from a number of complaints related to its lack of a customer service phone number. Overall, though, the negative reviews of Venmo most often originate from users who were pushing the limits of its intended use or who encountered isolated payment glitches. It is therefore our opinion that Venmo is generally safe, convenient, and cheap, provided that it is used for its designed purpose.
Have you ever sent or received money through Venmo? Tell us about your experience in the comment section below: