Overview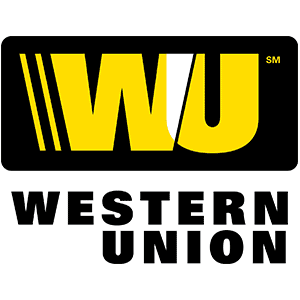 Perhaps the best-known "wire transfer" provider in the U.S., Western Union has offered its money transfer service in some form since 1871. The company's current peer-to-peer payment solutions include ACH transfer, money order, and a mobile app that allows users to send money to each other. Western Union money orders can be purchased at participating retailers, arranged through the company's websites, bought over the phone, or scheduled via its mobile app.
Western Union can transfer payments to and from bank accounts, debit cards, credit cards, WU Pay online billing accounts, or via money orders purchased with cash. The company has a $3,000 limit on standard three-day payments made online, while its next-day and mobile transfers have much lower limits. Western Union does not impose a limit on in-person money order purchased at Western Union locations, but it does state that legal restrictions may apply depending on the country of the payment's recipient.
Western Union Fee Breakdown
Western Union's fees vary dramatically according to the type of transfer, the currency used, and the destination of the transfer. This makes it difficult to accurately compare the company's fees to those of its competitors. Generally speaking, Western Union's transfer fees range from 1% to 9% of the transaction amount, with the cheapest method being a bank-to-bank (or ACH) transfer either online or through its mobile app. The most expensive method of transfer offered by Western Union is a credit card transfer that the recipient can pick up in cash, likely due to the complicated risk and conversion factors involved. You can receive an estimate for any Western Union transfer using the company's free online tool.
Western Union Marketing Example
At a glance
Founded: 1871
Location: Englewood, Colorado
Processor: N/A
Website: westernunion.com
Phone number: (800) 325-6000
E-mail: Western Union Support Contact Page
Featured User Reviews
Initiated transfer online. I got the confirmation that the transfer is successful. A couple of weeks later I hear from the recipient that they have not received the money. Turns out Western Union silently canceled the transaction. There was no information provided to me about the cancellation. I have made a couple of transactions successfully on Western Union. When I called customer service they said they did this for my "protection". Funny thing is the transaction shows as completed in my online account.

They offered me a 50% discount code to send the transfer via code. Yeah right. So I should pay an extra fee (bank account transfers like the one I did before are free) and pay a cash advance on my credit card just because Western Union's customer service is messed up.

The other choice they offered was going to a physical location. Amazing how they come up with crappy alternatives to cover up their unwarranted practices.

-Jin M., Yelp
I've used Western Union for online wire transfer for over a year and a half now, and I was happy even with the occasional headaches caused by their horrible website. Then during the whole month of august 2014 their website started acting out again.

On August 5th 2014, I made 1 wire transfer. A few minutes later I received an email saying that the the transfer had been cancelled. So I logged in and repeated the transfer, again a few minutes later I got another email saying that the transfer had been cancelled. So I gave up and went to a Western Union location and made the wire transfer there. This time they took a couple of days to email me saying that the transfer had been cancelled again.

So I called them and they blamed the bank overseas where i sent the money to. They said that the bank is not accepting the transfer, so I asked the receiver to go to the bank and ask why they're not accepting the tansfers and they said there's never been a problem and they are accepting the transfers as usual. By this time I had called them about 5 times and every representative I spoke with gave me a different excuse. Some of them told me straight up "I don't know" (Note that some of them spoke English very poorly, so we had difficulty communicating)

They told me to go back to the Western Union location and get my money back for the failed transfer I had done there, which I did, and got reimbursed.

They also told that, for the two online transfers, they would return the money (US$671.00) back into my bank account in about 5 days.

Well today is September 13 2014 (38 days later) and the money was not paid to my receiver nor did it come back to my bank account. I keep calling and asking for my money to be returned and all they say is "We're investigating"

I filled a complaint with a county consumer protection agency. I'll file another one with the State of Florida. and then a federal complaint until the money is returned.

Advice: Do not use western Union if you don't have to: Website malfunctions very often, customer service is not knowledgeable enough to help with issues (when you get one that speaks English well), and unethical business practices.

-Concerned Customer, Ripoff Report
What other reviewers are saying
CardPaymentOptions.com
Western Union has an overall rating of "B+" on CardPaymentOptions.com. The reviewer cites the service's lack of a long-term agreement and wide range of payment options as favorable features, but notes that the variability of Western Union's transfer fees makes it more expensive than most of its competitors. The reviewer also chooses to disregard the vast number of complaints regarding fraud conducted through Western Union, stating that the company provides adequate advance warning regarding the security of money orders.
Ripoff Report
A Ripoff Report search for "Western Union" turns up over 1500 complaints, the vast majority of which are filed against senders or recipients rather than the transfer services itself. This is due to the fact that Western Union provides little in the way of verification or protection against fraudulent transactions. The few complaints that are directed specifically at Western Union mention missing funds, slow transfers, unhelpful customer service, and poorly designed technology.
Better Business Bureau
Western Union currently has an "A+" rating with the Better Business Bureau (BBB) and has been accredited since 2012. The company has received 1335 complaints in the past three years and seven negative informal reviews. The bulk of these complaints (997) have been filed in relation to product or service issues, while delivery and billing take a distant second and third, respectively. Western Union has resolved all but 160 of these complaints to the satisfaction of the complainants.
Glassdoor
Western Union averages a 2.8 out of 5 rating on Glassdoor.com based on 243 reviews. Positive reviewers praise the company's compensation, benefits, and work-life balance. Negative reviewers express concern about the future of the company and describe an environment of regular layoffs, low morale, and out-of-touch management. It appears that this profile aggregates employee reviews from all Western Union locations, so individual employee experiences may vary across the country.
Indeed
Western Union has an average rating of 4 out of 5 on Indeed.com based on 146 employee reviews. Reviewers who left positive ratings did so due to the compensation, perks, training, and fulfilling coworker relationships. Critical reviewers described issues with management, frequent layoffs, a lack of direction, and disappointment with the way that the services was used by some customers. Like the Glassdoor profile, this page appears to compile reviews for all Western Union locations.
iTunes App Store
The current version of the Western Union app has a 4 out of 5 rating on the iTunes App Store based on 128 user reviews. Most users praise the app's simplicity and the fact that it stores past transfer information to ease the process, but dissatisfied users cite higher-than-expected transfer fees and glitchy app performance. The positive reviews generally cite the app as a more convenient alternative to visiting physical Western Union locations.
Google Play Store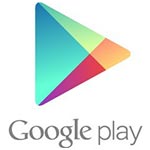 Western Union averages a 4.5 out of 5 rating on the Play Store based on 13,825 user reviews. As with the iTunes app, most positive reviewers mention the simplicity of sending money through the app as well as the ability to store past recipient information. Negative reviewers mention an unnecessarily long login flow, failed transfers, and sluggish performance. The performance issues do not appear to plague any specific make or model of Android phone.
Other sources
On Consumer Affairs, Western Union averages 1 out of 5 stars based on 232 user reviews. It also averages 1 out of 5 stars on my3cents.com and on Yelp.
Our take
The most appealing aspect of Western Union from a money transfer perspective is the wide array of options it offers for sending and receiving money. It can process international payments from credit cards, debit cards, cash, bank accounts or dedicated Western Union accounts, making it the only viable choice for many people with international payment needs. However, this is the only front on which it is especially competitive.
Western Union's transfer fees are more expensive than most other cash transfer services, even when using the cheapest method offered by the company. In addition, it's far less convenient to journey to a physical location to send or receive cash than it is to simply open an app like Venmo or Square Cash and send money in a few taps. The Western Union app may be a useful workaround that helps the service compete with these other services, but its web-based payment method does not seem to compare favorably with Square Cash's email feature or funds sent through the Venmo website. Overall, it seems that Western Union's international and domestic money order service is useful in a limited capacity, but the company does not appear to have fully evolved into a leading digital transfer provider at this time.
Have you ever sent or received money through Western Union? Tell us about your experience in the comment section below: