Direct Processors Overview
Direct Processors is a relatively new merchant account provider that, according to multiple public sources, is a DBA of a Portland, Oregon-based payment processor called Prestige Payment Systems. Along with National Card Solutions and United Card Solutions, Direct Processors appears to be a new brand that was launched by Prestige Payment Systems at some point in mid-2015. All three companies are publicly represented by a marketing specialist named Jeff Easter, but it isn't clear whether Jeff Easter is a full-time employee of Direct Processors. Direct Processors does not identify its executive team, its location, or its corporate affiliations on its website.
Direct Processors's products and services include credit card terminals, PIN pads, point-of-sale systems, wireless terminals, online payment gateways, online shopping carts, and gift and loyalty programs. The company provides a contact form and a dedicated customer support phone number on its website. Jeff Easter is listed as the manager of Direct Processors, while Brad Law and Jonathan Beckman are the managers of Prestige Payment Systems.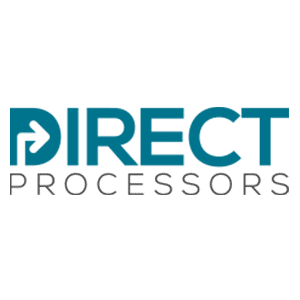 At a glance
Founded: 2015
Location: Vancouver, Washington
Acquiring bank: Wells Fargo Bank
Website: directprocessors.com
Phone number: 844-838-3090
E-mail: Contact form here
Online reputation and reviews
Direct Processors has received a handful of negative reviews from merchants. Frequently mentioned issues include nondisclosure of contract terms, poor or unresponsive customer service, expensive long-term equipment contracts, and misrepresentation of rates. In particular, there is some evidence that Direct Processors describes its equipment leases as "program fees" without mentioning that they are in fact non-cancellable, four-year contracts through third-party providers. Prestige Payment Systems, United Card Solutions, and National Card Solutions have all received similar complaints.
Legal actions and lawsuits
There are no outstanding or recently resolved legal actions related to Direct Processors at this time.
Have you used Direct Processors for your business? Rate the company at the top of this post and tell us about your experience in the comment section below: