Federated Payments Overview
Federated Payments is a midsize merchant account provider that serves businesses in both the U.S. and Canada. The company resells the products of several processors, including Global Payments, TSYS, and Chase Paymentech. Federated Payments claims to serve over 100,000 merchants, to be an "Inc. Magazine 500/5000 company," to be one of the "Top 50 Payment Processors in the U.S. (2 years in a row)," and to maintain a network of over 400 sales and service professionals.
Federated Payments's products and services include countertop credit card terminals, point-of-sale systems, wireless terminals, mobile phone processing, virtual terminals, e-commerce solutions, recurring billing, online shopping cart integration, merchant cash advance, and ACH processing. The company offers 24/7 phone and fax support to its merchants. John Guirguis is the president of Federated Payments.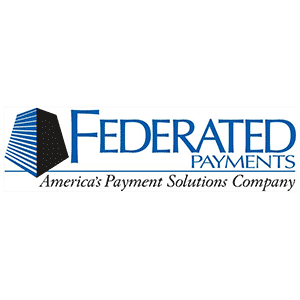 At a glance
Founded: 1999
Location: Melville, New York
Acquiring bank: Deutsche Bank
Website: federatedpayments.com
Phone number: 800-217-8711 Opt. 4
E-mail: N/A
Federated Payments Promotional Video
Online reputation and reviews
Federated Payments has received over 50 negative reviews on merchant forums. These complaints have come from former and current employees as well as from merchants. Employees complain of fraudulent conduct by the company, delayed or insufficient payouts, and a poor working environment. Merchants mention undisclosed fees, high cancellation fees, and poor customer service. It is worth mentioning that a large portion of the company's complaints appear to have disappeared or received arbitration within the past two years, which may indicate a concerted effort by the company to improve its online reputation. Whether the company has considered structural or policy changes to limit its negative reviews is unknown.
Legal actions and lawsuits
There are no outstanding or recently resolved legal actions related to Federated Payments at this time.
Have you used Federated Payments for your business? Rate the company at the top of this post and tell us about your experience in the comment section below: